About pmc


About PMC (Mother & Child group of companies)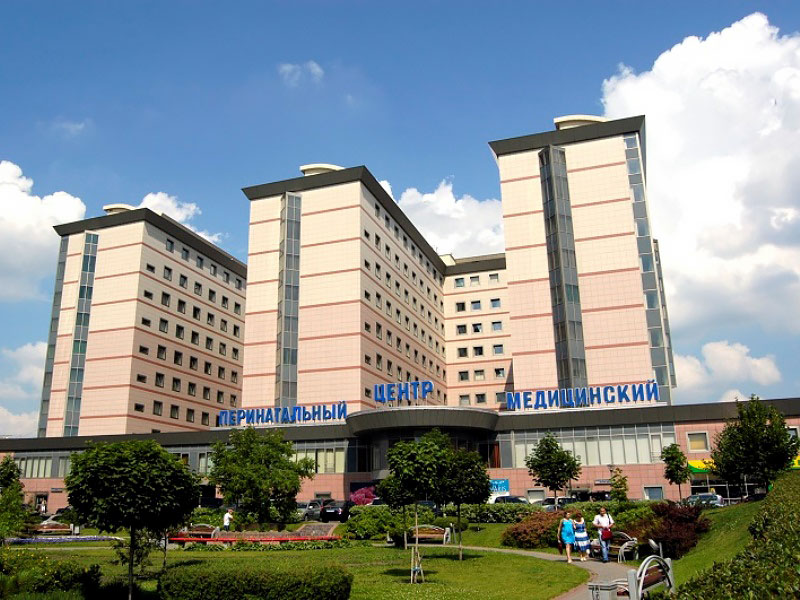 Perinatal Medical Center at Sevastopol'skiy prospect in Moscow opened its doors in 2006. Today PMC represents a multifunctional clinic with a full range of in-patient and out-patient services in obstetrics, gynecology, infertility treatment, pediatrics, medical diagnostics, endovascular surgery, molecular genetics, stem-cell bank.
We help both children and adults 24/7 without holidays or days-off.  Skilled professionals, up-to-date equipment, and high standards of comfort.


LEADERSIHP IN RUSSIA'S REPRODUCTIVE TECHNOLOGIES 
PMC offers services covering the full infertility treatment cycle. We diagnose potential causes of infertility, provide treatment recommendations for one or both partners, help women conceive, and – on the successful completion of IVF treatment – monitor the pregnancy, support deliveries, provide neonatal care, and offer healthcare services to babies and children under 16, perform non-surgical uterine fibroid treatment. 
ORGAN-SPARING SURGERY
We are proponents of organ-sparing surgery because we believe in helping women maintain their reproductive ability. We were the first in Russia to surgically treat placental growth into uterine scar tissue after Caesarean section operations. There was a time when, owing to the risk of massive bleeding, most of these operations resulted in hysterectomy. However, organsparing techniques have been developed that use angiographic bleeding control to help minimize blood loss and support a woman's reproductive ability. Our hospitals are equipped with specialised high-tech equipment for complex endovascular operations.
GENERAL SURGERY
Our highly skilled medical staff treats various traumas and diseases by surgical treatment in all of our hospitals. Our surgeons are experts in interventional radiology, minimally invasive and laparoscopic surgeries, which are performed both on schedule and in case of emergency. Our range of services includes abdominal surgery, simultaneous surgery of abdominal and pelvic organs, gynecological surgery, endocrine surgery
ORTHOPEDIC SURGERY
Highly skilled orthopedic surgeons perform planned and emergency surgeries and provide outpatient help 24/7. Our fields of expertise include treatment of all types of trauma, diagnostics and conservative treatment, all types of minimally invasive osteosynthesis, reconstructive surgery, joint replacement surgery, arthroscopic surgery, corrective surgeries in case of bone and joint disorders and extracorporeal shock wave therapy system.
UROLOGY
Perinatal Medical Center provides outpatient or inpatient treatment on a daily basis at the Urology Department. State-of-the-art equipment is used and all staff members are highly trained experts in the field. Our fields of expertise include medical help with all types of urologic diseases, diagnostic & treatment of all types of genitourinary pathology, organ-preserving treatment of prostate, bladder & kidney cancer, minimally invasive & endourological treatment of kidney stone disease and holmium laser enucleation of the prostate.
ENT
Top ENT specialists provide both planned and emergency treatment 24/7 to children and adults in our clinics and hospitals across Russia. Our medical staff has lots of experience when it comes to otolaryngology and uses only state-of-the-art equipment. Our fields of expertise include, but are not limited to emergency treatment, diagnostics, non-invasive treatment, nasal reconstructive surgery, endoscopic surgeries and tonsillectomy.
INTERNAL MEDICINE
The Department of Internal Medicine is a place where medical staff observes, diagnoses and treats those patients who suffer from various types of pathology. Patients are being treated by experts in their field during their comfortable stay at our hospital. Our fields of expertise include diagnostic & treatment of cardiovascular diseases, diagnostic & treatment of peripheral nervous system disorder, sleep disorder & transient ischaemic attack, diagnostic and conservative treatment of genitourinary disorder, diagnostic & treatment of digestive system diseases & gastrointestinal emergencies and diagnostic of metabolic disorders & endocrine system.
LEADER IN RUSSIA'S REPRODUCTIVE TECHNOLOGIES
The Company offers services covering the full infertility treatment cycle. We diagnose potential causes of infertility, provide treatment recommendations for one or both partners, help women conceive, and – on the successful completion of IVF treatment – monitor the pregnancy, support deliveries, provide neonatal care, and offer healthcare services to babies and children under 16.
PRENATAL DIAGNOSTICS AND SCREENING
As one of the leading modern private medical companies in Russia, we stay abreast of technical developments in treatment equipment, which helps us apply innovative approaches to the treatment of our patients. Our treatment facilities offer innovative treatment in prenatal diagnostics, including tests on extracellular fetal DNA in the mother's blood. Starting in February 2016, the PMC's Infertility Treatment and IVF Center has been offering a pre-implantation genetic screening of embryo that has been recognized as the most efficient genetic diagnostics. This is an important procedure for ART because it allows us to evaluate the genetic status of the embryo and transfer only healthy embryos to the uterine cavity. This technology allows for an exponential increase inpregnancy chances in IVF.
PRETERM BIRTH COMPLICATIONS TREATMENT
2016 was the first complete year of the preterm birth and reproductive immunology unit's operations and development at the PMC's Infertility Treatment and IVF Center. The center offers expert in-patient and out-patient care services, notably high-quality diagnostics, individual high-risk pregnancy follow-up and treatment by a collaboration of the leading healthcare providers, including OBGYN, immunology, genetics and reproductive medicine professionals.
NEONATAL CARE
We have an unparalleled neonatal intensive care unit for abnormally low birth weight (500 to 1,000 grams) babies anesthetized laser coagulation surgery. Providing medical care for newborns with low and very low birth weights is a core element in the neonatal care Mother and child Group of Companies clinics operate. Our doctors are leading Russian specialists in neonatal medicine.
CELL-BASED TREATMENT
Cell-based therapy is another area in which we are pushing the boundaries of the possible. Stem cells can be found in any human organ or tissue, in peripheral blood, in bone marrow, and, crucially, in umbilical blood. An automated technique for processing umbilical blood helps deliver top-quality stem cell concentrate, which can be cryogenically preserved for an almost unlimited period. Preservation offers parents a kind of "bio-insurance" policy to help treat future diseases. Today, stem cells are used to treat blood and immune system disorders and to aid recovery after cancer treatment. Mother and child Group of Companies stem-cell bank exemplifies leading-edge technologies put to sound practical use for the benefit of today's patients today – and tomorrow's.
LABORATORY – CYTOLOGIC SCREENING
Our laboratories are equipped with world-class equipment and have been dynamically expanding the spectrum of their research initiatives. Automated equipment is capable of both diagnosing precancerous and inflammatory conditions at early stages and of carrying out diagnostic procedures on all stages between detection to rehabilitation.
PERSONALISED MEDICAL TREATMENT
We advocate the application of personalised medical care, meaning not just timely diagnostics but, crucially, the prevention of a number of diseases. Prevention occurs through treatment taking into account an individual's genes, lifestyle and environment.
INNOVATIONS TODAY AND TOMORROW
All our efforts are geared to ensuring that people across Russia have access to world-class medical services. Mother and child Group of Companies specialists not only stay abreast of international best practices, but they also deploy state-of-the-art technologies and innovative treatments in all their day-to-day activities.

BRCA1, BRCA2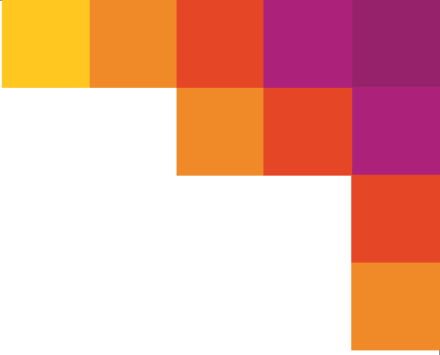 MODERN DIAGNOSTICS
Over 1 million women are diagnosed with breast cancer of various stages yearly.
Ovarian cancer is also one of the common conditions amongst females.
Cancer grows younger. More and more females of reproductive age face oncology.
Youth does not guarantee safety. A young body has more resources to effectively fight off the disease.
It is possible to diagnose predisposition to cancer: up to 90% of all of the cases of breast and ovarian cancer are genetically conditioned, and 10-15% of those are inherited.
The BRCA gene test is a reliable method of evaluating the risks of development of breast and ovarian cancer long before it appears.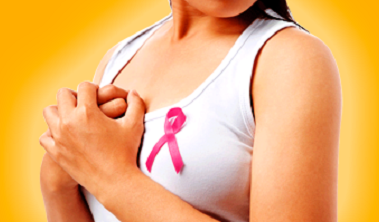 IMPORTANT TO KNOW FOR EVERY WOMAN
•
Breast cancer is a #1 oncological disease in the world among females; 
•
30-34 is the age of significant increase of breast cancer morbidity; 
•
Absence of symptoms is the main danger of cancer in early stages; 
•
Each fifth oncological female patient in Russia is diagnosed with breast cancer (20,9%); 
•
In the last decade breast cancer morbidity in Russia has increased by 29,1%; 
•
Mortality rate from breast cancer among other oncological conditions is 17,4%; 
•
Cancer that is diagnosed on early stages is CURABLE.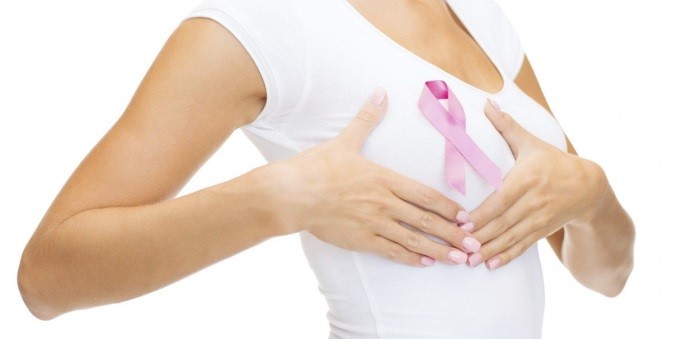 DO THE BRCA TEST IF
- You have relatives who have been diagnosed with breast cancer and/or ovarian cancer. Consider both maternal and paternal relatives, males and females (males can also develop breast cancer).
- You have relatives, males or females, with malignant tumors.
- You have relatives who passed the BRCA test and received positive test results.
- You have polyps, cysts, etc.
- You want to be sure that you are not genetically predisposed to oncology.
All tests and exams performed on the same day.
Blood test results with doctor's comments will be sent over email.
-
Ultrasound and mammography must be performed on 5th – 12th day since the beginning of latest period.
-
Blood test BRCA does not require any specific preparation.
-
BRCA 1,2 test is done once in a lifetime –  the results do not change over time.
-
Cancer-specific marker tests require to avoid smoking for 30 min and fast before the test: 
- СА 15-3 (cancer antigen) 
- СА 125 (ovarian cancer marker)
Come for a check-up and bring along your mothers, sisters and girlfriends! 
Remember – regular check-ups are key for cancer prevention! 
BOOK AN APPOINTMENT TODAY
+7 (800) 700-700-1 (line 9 for English)
+7 495 332 2422 International Clients Service Coordinator
We are located at Sevastopol'skiy prospect, 24 bld.1